Sandfly-borne diseases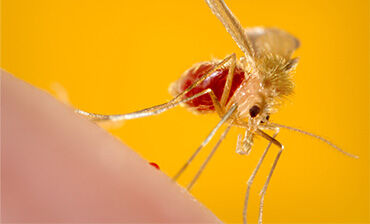 A number of sand fly species present in Europe are vectors of human and canine leishmaniasis, and sand fly fevers.
Sandfly-borne diseases
Leishmaniasis
Leishmaniasis is a tropical/sub-tropical disease, spread by the bite of infected sandflies. There are different forms of leishmaniasis in people: cutaneous leishmaniasis causes skin sores, visceral leishmaniasis causes systemic disease.
Toscana virus infection
Toscana virus is an arthropod-borne virus transmitted by sand flies in Mediterranean countries.