Emerging Viral Diseases-Expert Laboratory Network (EVD-LabNet)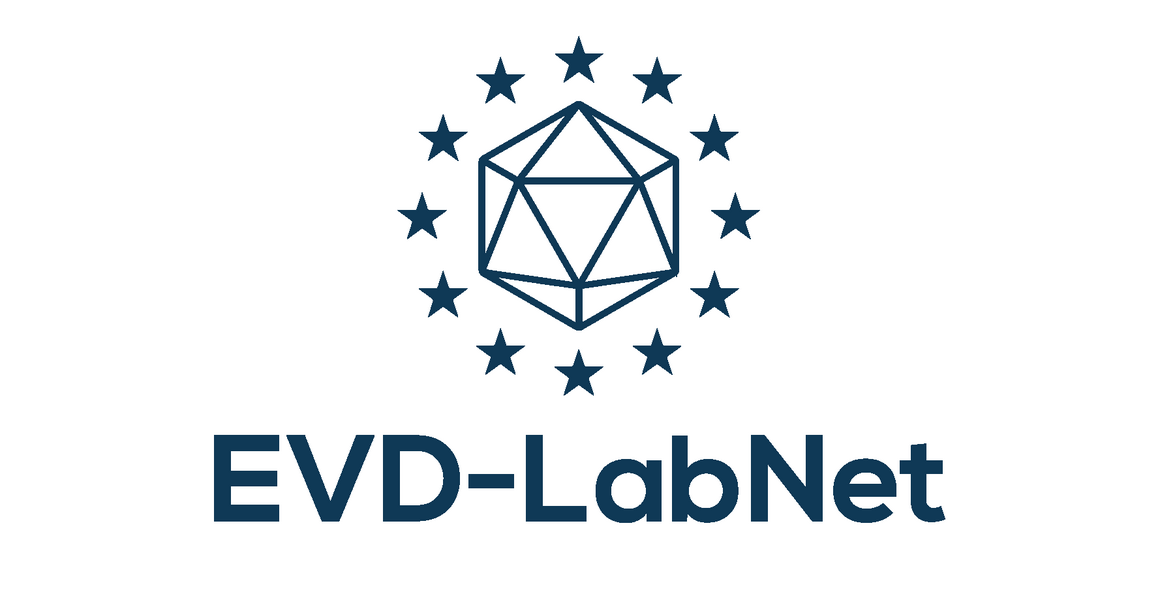 Aim and scope of the network
EVD-LabNet is a multi-disciplinary network of expert laboratories. Its aim is to strengthen Europe's laboratory capacity and capability to respond to emerging, re-emerging and vector-borne viral disease threats.
The network laboratories are located in the EU/EEA and EU candidate countries. These laboratories have a strong basic and/or translation research competence in virology and human (reference) diagnostics and/or experience in diagnostic test development for viral pathogens.
The network is not currently accepting additional members but expressions of interest can be sent to EVD-LabNet secretariat. A list of EVD-LabNet laboratories is available.
Although EVD-LabNet has a strong focus on public health, the network embraces a One Health approach and has established strong links with the animal health sector in particular. EVD-LabNet also has connections to other European emerging infectious disease preparedness and response networks and activities.
EVD-LabNet directory
Target viruses
The network covers viruses significant to public health from the following genera (families):
Alphavirus (Togaviridae)
Coltivirus (Reoviridae)
Ebolavirus (Filoviridae)
Flavivirus (Flaviviridae)
Henipavirus (Paramyxoviridae)
Lyssavirus (Rhabdoviridae)
Mammarenavirus (Arenaviridae)
Marburgvirus (Filoviridae)
Orbivirus (Reoviridae)
Orthobornavirus (Bornaviridae)
Orthobunyavirus (Peribunyaviridae)
Orthohantavirus (Hantaviridae)
Orthonairovirus (Nairoviridae)
Orthorubulavirus (Paramyxoviridae)
Orthopoxvirus (Poxviridae)
Parapoxvirus (Poxviridae)
Phlebovirus (Phenuiviridae)
Thogotovirus (Orthomyxoviridae)
Respirovirus (Paramyxoviridae)
Vesiculovirus (Rhabdoviridae).
Objectives
EVD-LabNet supports clinical diagnostics, surveillance, threat assessments and outbreak preparedness and response by providing essential background information on target viruses, with a focus on:
scientific expertise concerning the viruses, their make-up, pathogenesis, physicochemical properties, and patient- and population-oriented detection/ruling out of infection;
(reference) diagnostics;
state-of-the-art European diagnostic portfolio, diagnostic capacity and capability;
molecular detection and characterisation support for response and surveillance activities;
training courses, workshops and webinars for virologists (selected training/webinars will be open to public health epidemiologists);
twinning activities (transnational education);
annual meetings to strengthen the coherence of the network and provide a platform to exchange knowledge
Most activities are restricted to network members but some will be open to non-network members. Check the list of activities below and register for the newsletter to be informed.
Newsletter
Ongoing activities
External quality assessments (EQAs)
Two external quality assessments are currently underway on rodent-borne viruses and emerging alphaviruses. Participation in these assessments is limited to network members, however, under certain circumstances non-network members may participate at their own cost.
Training courses and webinars
An online training course on emerging alphaviruses will took place in March 2022 and gathered over 20 network members. Network members will be given priority to register. However, additional participants may be considered, if the setting allows.
A webinar on emerging alphaviruses took place on 7 October 2021. Watch it below:
Additional webinars will be organised in 2022. Suggestions for topics are welcome.  
Annual network meeting
The fifth annual network meeting was held on 23−24 June 2021 (online). The next annual network meeting will take place during early 2023.
Scientific support
A systematic review is underway on the value of urine as sample for flavivirus infection diagnostics. The review is expected to be finalised by the end of 2022.
Factsheets are under production and will cover Toscana virus, Marburg virus and Nipah virus. These factsheets will be published on ECDC's website by mid-2022. The factsheet on Crimean Congo Haemorrhagic fever virus was published on ECDC website.
Governance
EVD-LabNet is coordinated by Dr. Chantal Reusken from the Dutch National Institute for Public Health and the Environment (RIVM).
EVD-LabNet Management Team
The management team is responsible for the design and implementation of activities. The management team is composed of:
Dr. Chantal Reusken from RIVM (the Netherlands)
Prof. Rémi Charrel from the University of Aix-Marseille (France, deputy coordinator)
Dr. Luisa Barzon from the University of Padova (Italy)
Prof. Marion Koopmans from Erasmus MC (the Netherlands)
Prof. Anna Papa from the Aristotle University of Thessaloniki (Greece)
Prof. Olli Vapalahti from the University of Helsinki (Finland)
Dr. Katrin Leitmeyer from ECDC
Dr. Céline Gossner from ECDC.
EVD-LabNet Scientific Advisory Board
The Scientific Advisory Board advises the management team on scientific aspects of the network activities. The board consists of the following representatives:
Dr. Chantal Reusken from RIVM (the Netherlands)
Prof. Roger Hewson from London School of Hygiene & Tropical Medicine (United Kingdom)
Dr. Yaniv Lustig from the National Center for Zoonotic Viruses (Israel)
Prof. Bruno Coutard from the University of Aix-Marseille (France)
Dr. Antonino Di Caro from the National Institute for Infectious Diseases "L. Spallanzani", Sacro Cuore Don Calabria Hospital and Unicamillus International Medical University of Rome (Italy)
Prof. Martin Groschup from the Friedrich-Loeffler-Institut (Germany)
Dr. Stephan Zientara from the Agency for Food, Environmental and Occupational Health & Safety (France)
Dr. Harold Noël from Santé publique France (France)
Dr. Shaman Muradrasoli from the Public Health Agency (Sweden)
Dr. Cinthia Menel Lemos from the European Commission
Dr. Joanna Zwetyenga from the World Health Organization's Regional Office for Europe
Dr. Katrin Leitmeyer from ECDC
Dr. Céline Gossner from ECDC.