Infographic: Measles affects all age groups, 2016-2019 data
Measles is an acute, highly contagious disease capable of creating epidemics. It can be contracted at any age. Vaccination is the best way to protect yourself and others against measles, regardless of age. Check your vaccination status.

Data extracted from The European Surveillance System, 2020. Countries which are represented reported the majority of the cases in the period 2016 - 2019.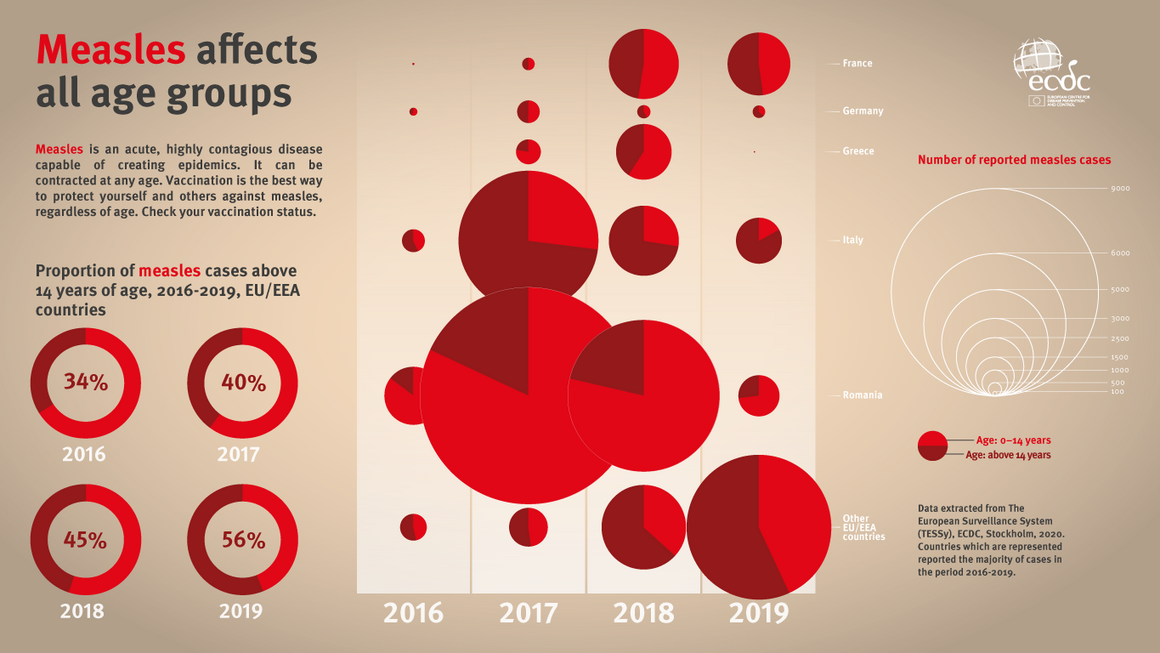 Download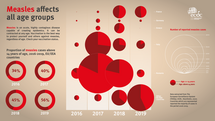 The material herein is provided in a format for easy adaptation. See our Legal notice