Download today's data on the geographic distribution of COVID-19 cases worldwide
The downloadable data file is updated daily and contains the latest available public data on COVID-19. Each row/entry contains the number of new cases reported per day and per country. You may use the data in line with ECDC's copyright policy.
Download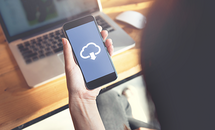 Disclaimer: The population data in the databases are from the World Bank.
Download the data in more formats:
Script for downloading the CSV file into "R" software
Make sure that you have the "utils" package installed.
#these libraries need to be loaded
library(utils)
#read the Dataset sheet into "R". The dataset will be called "data".
data <- read.csv("https://opendata.ecdc.europa.eu/covid19/casedistribution/csv", na.strings = "", fileEncoding = "UTF-8-BOM")
How ECDC collects and processes COVID-19 data
Every day between 6.00 and 10.00 CET, a team of epidemiologists screens up to 500 relevant sources to collect the latest figures. The data screening is followed by ECDC's standard epidemic intelligence process for which every single data entry is validated and documented in an ECDC database.