Hepatitis A outbreak among men who have sex with men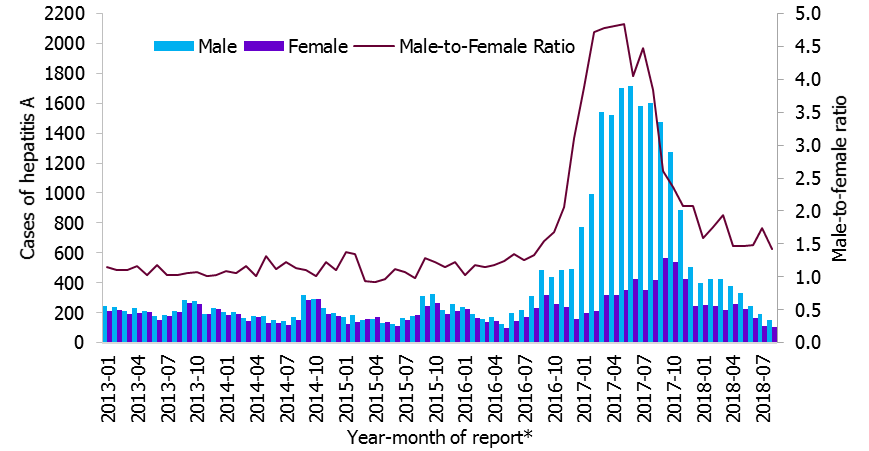 Last updated: 14 September 2018
Since June 2016, a significant number of EU/EEA countries have been reporting hepatitis A mostly affecting men who have sex with men (MSM). Outbreak-confirmed cases provide an underestimation of the true extent of the outbreak.
So far cases were reported by Austria, Belgium, Croatia, the Czech Republic, Denmark, Estonia, Finland, France, Germany, Greece, Ireland, Italy, Latvia, Luxembourg, Malta, the Netherlands (until July 2018), Norway, Portugal, Slovenia, Spain, Sweden and the United Kingdom.
A main prevention measure in this context is hepatitis A vaccination of MSM and their close contacts according to national recommendations.
ECDC issued a rapid risk assessment and is regularly monitoring the outbreak.
4 475
cases since June 2016
22
countries reported cases
Prevention
Vaccination of MSM & contacts