Ebola outbreak in the Democratic Republic of the Congo
Ongoing Ebola virus disease outbreak, Democratic Republic of the Congo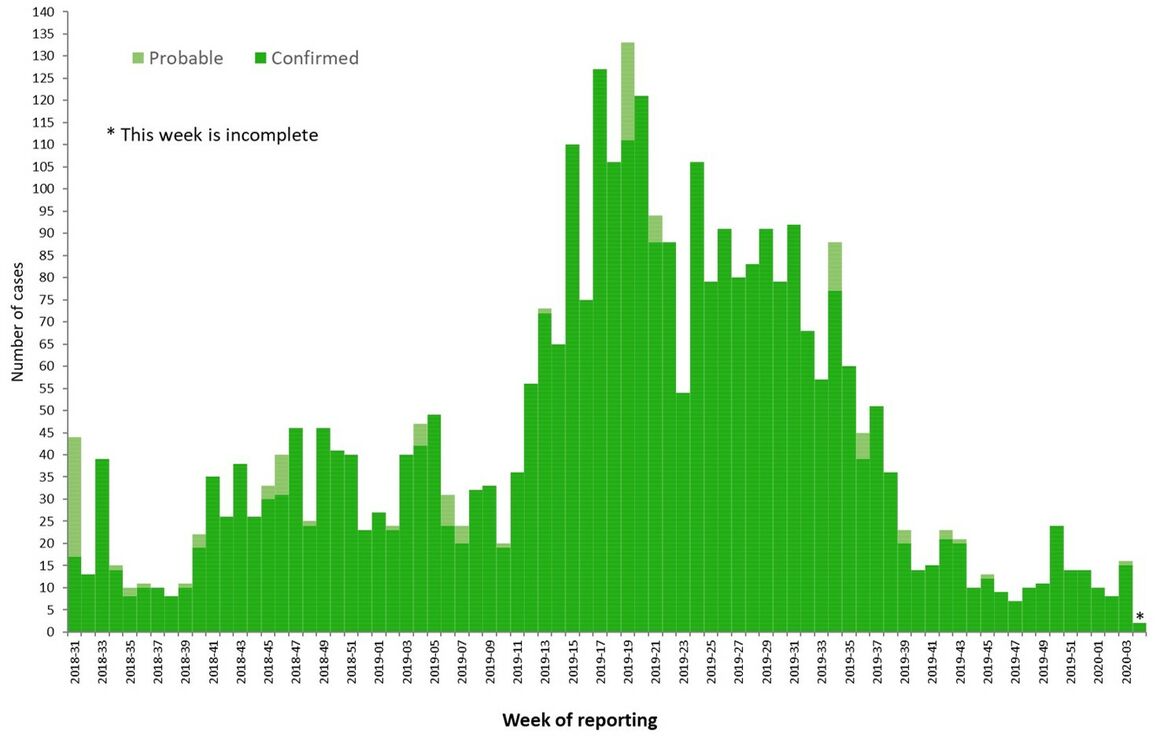 The 10th outbreak of Ebola virus disease in the Democratic Republic of the Congo (DRC) has been ongoing since August 2018.This is the largest-ever outbreak reported in the country and the world's second largest in history. It has been been declared a Public Health Emergency of International Concern on 17 July 2019.
The outbreak is ongoing in a densely-populated region, which is also experiencing a long-lasting humanitarian and security crisis. The affected region is characterised by insufficient prevention control practices in many health facilities and persistent reluctance in the community to accept response activities;
Many cases are detected among individuals not previously identified as contacts, stressing the need to maintain enhanced surveillance and identify the chains of transmission.
The fact that the outbreak is ongoing in areas with cross-border population flow with Rwanda, South Sudan, Burundi and Uganda remains of particular concern.
Latest: Cases have been declining in the last few weeks, with more recent cases restricted to rural, hard-to-reach communities instead of the urban areas where the hot spots were previously located. According to the latest IHR Emergency Committee on Ebola virus disease in the DRC on 18 October, the virus has been significantly contained.
Last-updated: 22 January 2020
3 416 cases incl. 2 238 deaths
since the beginning of the outbreak
Affected areas in DRC
29 health zones in 3 provinces: North Kivu, South Kivu and Ituri
Very low risk of spread to the EU
only eliminated by stopping transmission at local level