Overview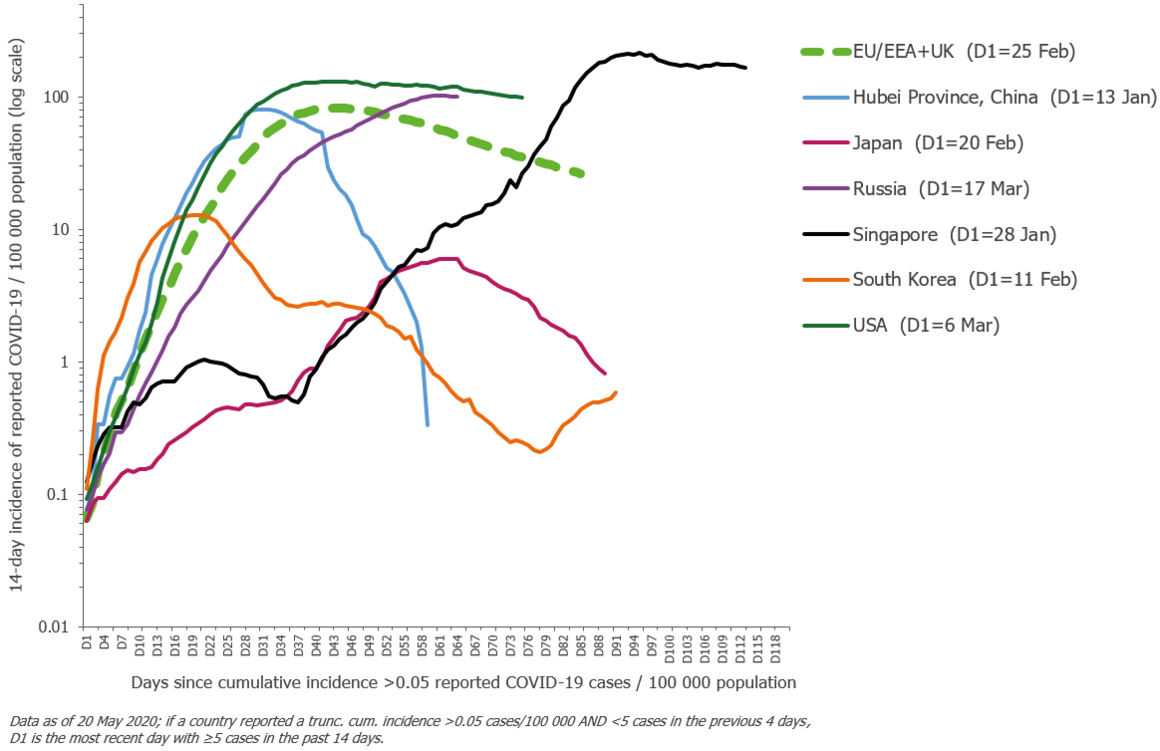 Coronavirus disease (COVID-19), which is caused by severe acute respiratory syndrome coronavirus 2 (SARS-CoV-2), was first identified in December 2019 in Wuhan, China, and has since spread rapidly, evolving into a full-blown pandemic.
COVID-19 quick links:
ECDC is responding to this outbreak by providing risk assessments, guidance, and advice on public health response activities to EU Member States and the EU Commission.
Situation update 30 May 2020, dataset collected 6:00-10:00 CET
5 899 866 cases
Worldwide
364 891 deaths
Whereof 164 236 deaths in the EU/EEA and UK
1 391 619 cases
in the EU/EEA and the UK.