Overview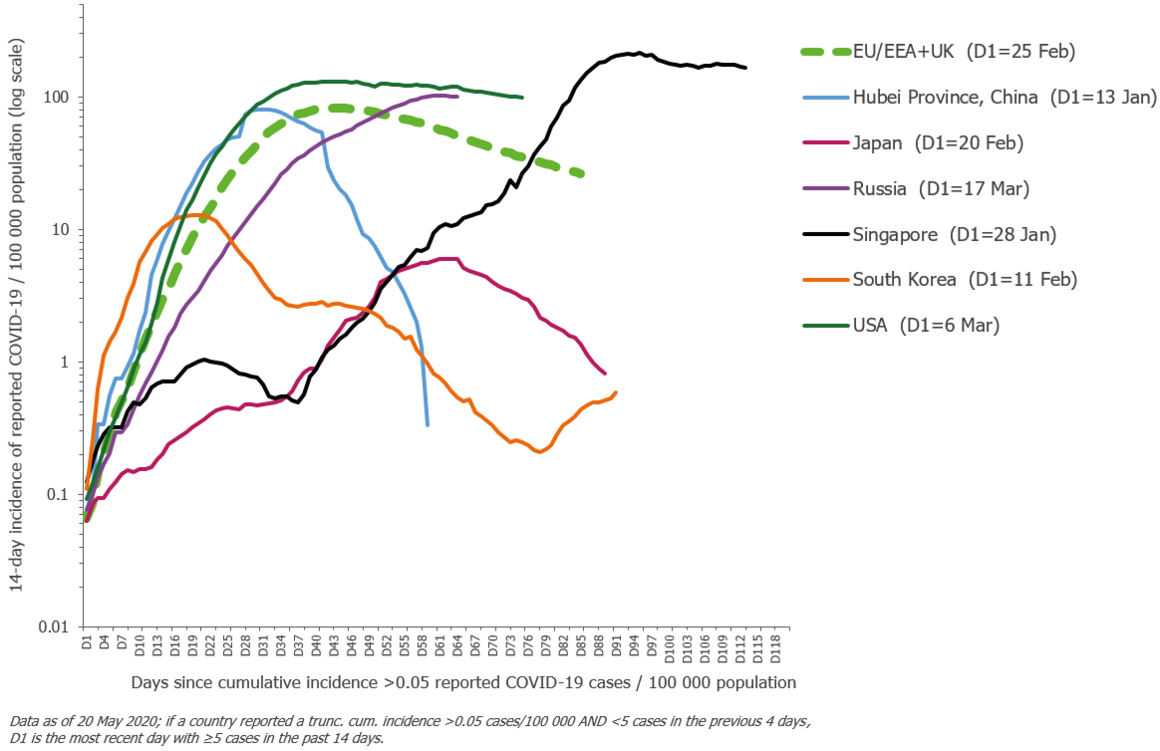 Coronavirus disease (COVID-19), which is caused by severe acute respiratory syndrome coronavirus 2 (SARS-CoV-2), was first identified in December 2019 in Wuhan, China, and has since spread rapidly, evolving into a full-blown pandemic.
COVID-19 quick links:
ECDC is responding to this outbreak by providing risk assessments, guidance, and advice on public health response activities to EU Member States and the EU Commission.
Situation update 2 June 2020, dataset collected 6:00-10:00 CET
6 245 352 cases
Worldwide
376 427 deaths
Whereof 166 613 deaths in the EU/EEA and UK
1 407 144 cases
in the EU/EEA and the UK.