West Nile fever in Europe in 2017; updated 20 October
Between 12 and 19 October 2017, Turkey reported five cases and Romania reported two cases. Greece and Italy both reported one case. One of the cases reported in Turkey is in a newly affected area. All other cases were notified in areas already considered to be affected.
Turkey also reported one death due to West Nile fever.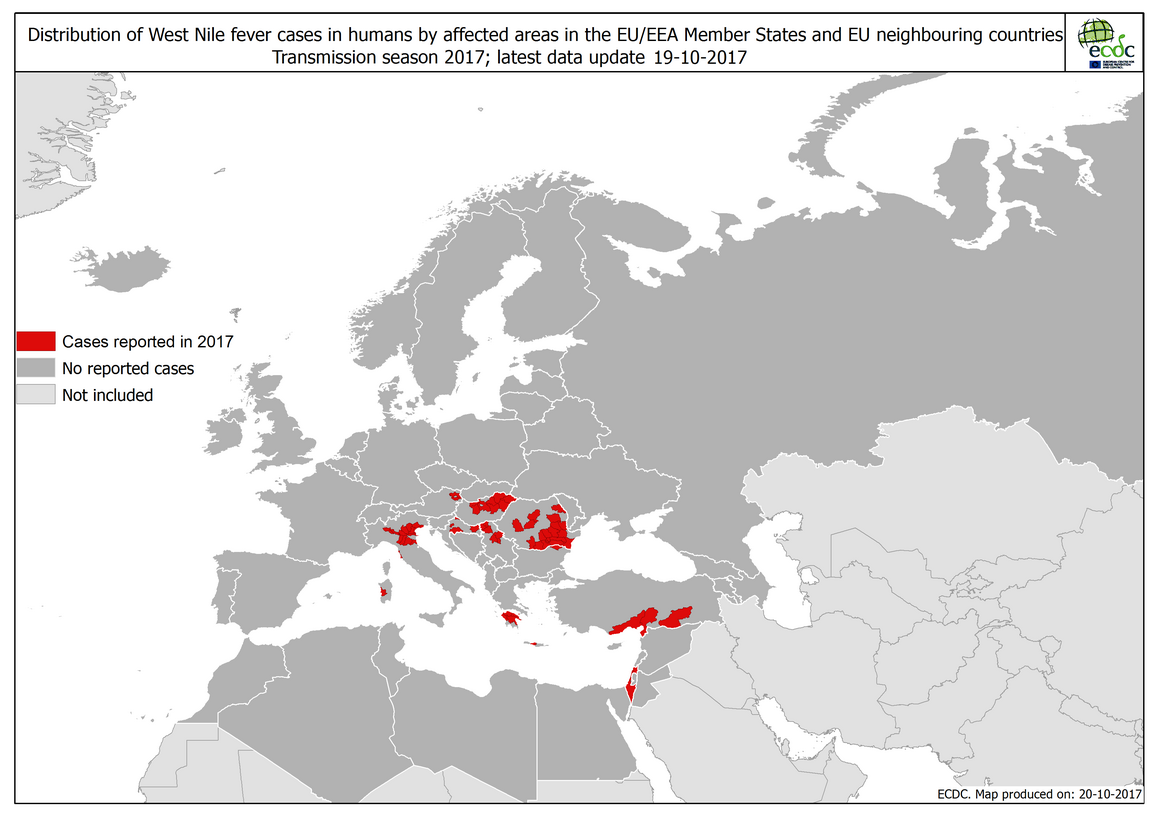 Download
Page last updated:
20 Oct 2017