West Nile fever cases by affected areas in Europe and the Mediterranean, 2010 transmission season
The map shows the distribution of West File fever cases by affected areas in the European region and Mediterranean basin, during the West Nile fever transmission season 2010.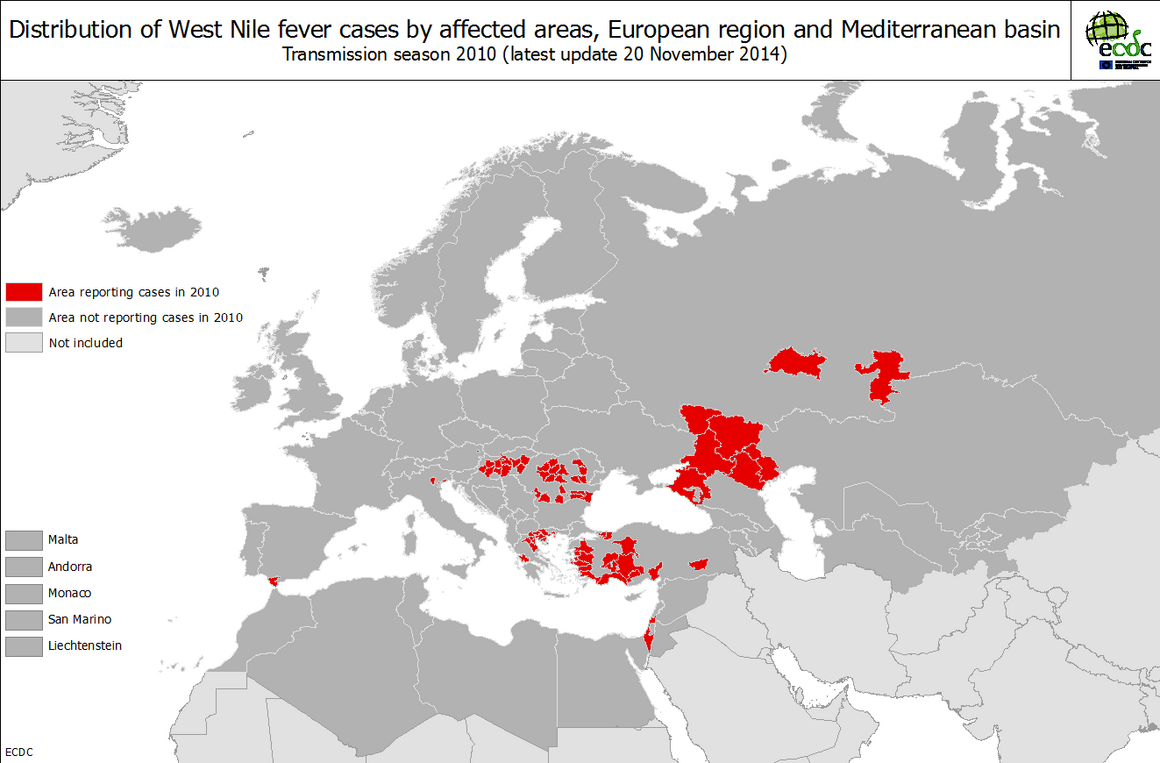 Download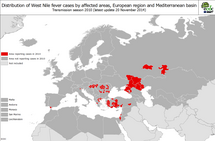 The material herein is provided in a format for easy adaptation. See our Legal notice
Related content
West Nile virus infection
West Nile virus (WNV) infection is a mosquito-borne zoonosis. The virus is transmitted among birds via the bite of infected mosquitoes and incidentally humans and other mammals may become infected.