Yellow fever risk assessment: High number of infected travellers highlights the needs of vaccination before travelling to Brazil
The recent, higher than expected, number of yellow fever cases in unvaccinated travellers returning from Brazil highlights the increased need for travellers to Brazil to be aware of the importance of following international recommendations for vaccination.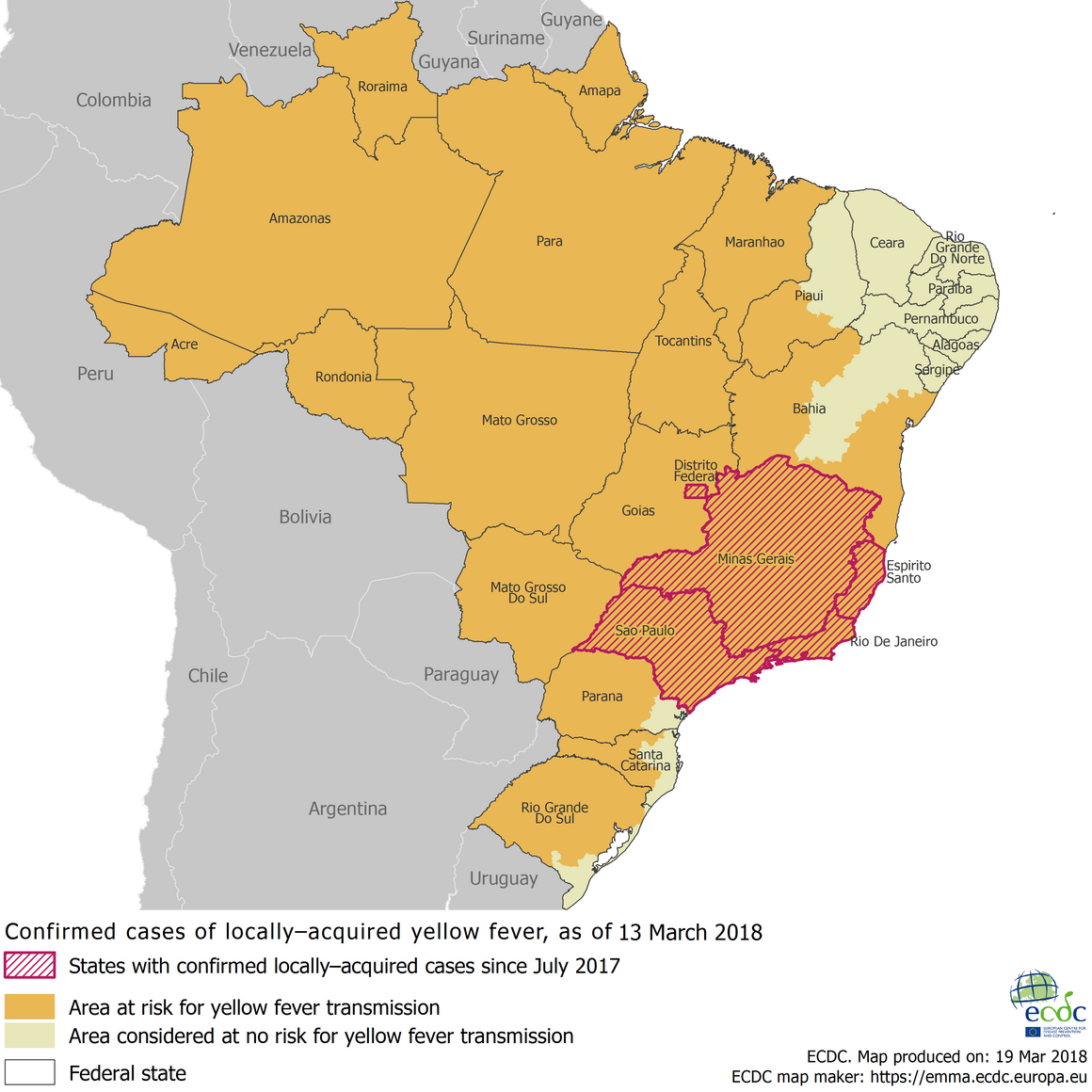 EU/EEA travellers or residents in areas at risk of yellow fever in Brazil are advised to check their vaccination status and get vaccinated if necessary. Vaccination requirements and recommendations for international travellers are available from the World Health Organization's website.
Five travel-associated cases of yellow fever have been reported among unvaccinated EU/EEA travellers returning from Brazil, since the beginning of January 2018 and as of 9 March 2018. In Switzerland an unvaccinated traveller infected with yellow fever died. For comparison, there were six travel-related cases in EU/EEA travellers between 1999 and 2016.
Most recent cases have been report in São Paulo, Rio de Janeiro and Minas Gerais states,  and due to the proximity of the cases to areas with high population density the outbreak raises concern of potential urban transmission. However, to date no urban cycle of transmission of yellow fever has been documented in Brazil.
The conclusions of the ECDC risk assessment regarding the risk of yellow fever transmission in the EU remain unchanged: The risk of importation and subsequent transmission in the continental EU/EEA is currently very low because the virus has to be introduced by viraemic travellers in an area with established, competent and active mosquito vector population.