World AIDS Day 2018: Know the epidemic, shape the response
The tools to end new HIV infections and AIDS exist. The knowledge on how to use them is agreed upon. Nevertheless late diagnosis of HIV remains a challenges across the European Union and European Economic Area.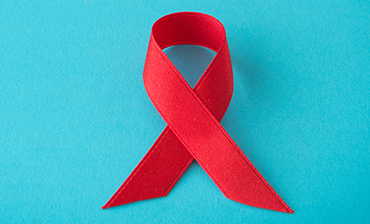 Every second person diagnosed with HIV has already reached an advanced stage in the infection - which is one reason for a persistent HIV epidemic in Europe This shows that reaching and testing those at risk of infection with HIV is still a public health challenge across Europe.
Increasing testing coverage and uptake, especially for those most at risk, is an essential element of any strategy to eliminate HIV in the European Union and European Economic Area (EU/EEA). Part of this strategy: early diagnosis and linkage to care. Both bring strong individual and public health benefits as effective HIV treatment suppresses the viruses significantly which in turn means that those on treatment do not pass on the virus to others. 
HIV testing provides an entry point to treatment and care and with the new ECDC guidance on integrated HIV, hepatitis B and C testing countries get the latest scientific evidence to develop, implement, improve, monitor and evaluate national or local testing guidelines and programmes for both HIV and viral hepatitis.
World AIDS Day 2018, 1 December 2018
On the occasion of the 30th anniversary of World AIDS Day, ECDC and the WHO Regional Office for Europe releases the latest data on the HIV epidemic in the European Region.
European Testing Week, 23- 30 November 2018