New settlements of Aedes aegypti raising concerns for continental EU
Recent findings on new settlements of Aedes aegypti, the main vector species of dengue, chikungunya, Zika and yellow fever, call for strengthening surveillance and vector control activities preparedness for mosquito-borne diseases.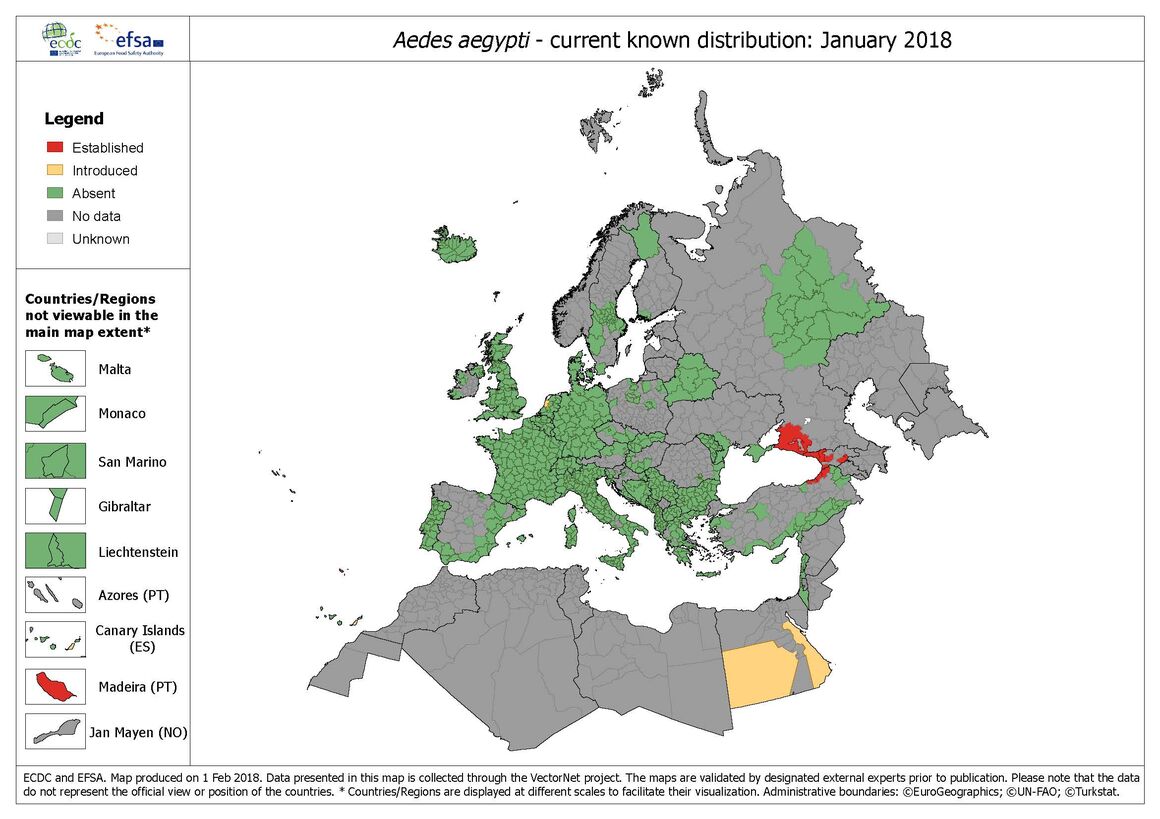 If these measures are not implemented timely, Aedes aegypti will inevitably spread within the affected EU outermost regions (i.e. Madeira and Canary Islands) and may be a source of vector introductions into continental EU, increasing the risk of local outbreaks of arboviruses so far limited to more tropical climates.
In December 2017, officials from the Spanish outermost region of the Canary Islands reported the detection of Aedes aegypti mosquitoes on the island of Fuerteventura, a popular destination for travellers. Earlier in the year the comeback of Aedes aegypti in Egypt, which has been facing local outbreaks of dengue around the Red Sea coast and travel-related cases among European travellers in recent years, was confirmed.
In the past, Aedes aegypti has been responsible for large outbreaks of yellow fever and dengue in the Mediterranean region. After having proliferated during the 18th and 19th centuries, it disappeared mid-20th century from the Mediterranean countries.
Since 2007, the species is established on the Portuguese outermost region of Madeira as well as around the Black Sea. In Madeira, Aedes aegypti was vector of the 2012-2013 dengue outbreak. Recent VectorNet data show that the species is now further spreading to the west along the Black Sea coast of Turkey.