COVID-19 vaccines for adolescents offer a very high level of protection against infection, symptomatic disease, and severe disease
As of 30 January 2022, 70.9% of adolescents aged 15-17 years and 34.8% of 10-14 year-olds completed the primary course of COVID-19 vaccination, though with a broad range across EU/EEA countries. More than half of adolescents aged 10 to 17 in the EU/EEA have not yet completed a primary course.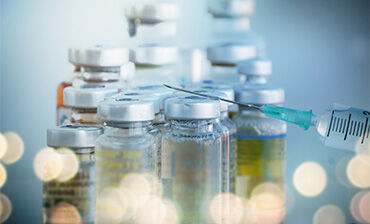 The data is revealed in the ECDC report COVID-19 vaccine effectiveness in adolescents aged 12-17 years and interim public health considerations for administration of a booster dose, released on 8 of February 2022. 
While the risk of hospitalisation, ICU admission and death remain very low for 12-17 year-olds, the number of cases in this age group have been among the highest of any age group in the EU/EEA. Furthermore, symptomatic cases among 12-17 year-olds have increased steadily since July 2021, largely mirroring the increased reporting rate observed in all age groups during the Delta and Omicron waves. However, a decrease in notification rates has been observed in recent weeks.
There is limited evidence available of waning of immunity following vaccination among adolescents. The available data suggest a waning of vaccine effectiveness against symptomatic infection 5-6 months following completion of the primary vaccination course, however, no evidence of waning of immunity against severe disease is currently available.
Regarding the booster dose in adolescents, preliminary data on vaccine effectiveness suggest an increase in protection against documented SARS-CoV-2 infection compared to the primary vaccination course. However, there is currently no information on the duration of protection, and data on the benefit-risk of a booster dose in this age group should be carefully reviewed as they become available.
When considering the administration of booster doses to adolescents, other aspects that should be factored in are the epidemiological situation, the priorities and objectives of national COVID-19 vaccination campaigns, the status of the roll-out of the COVID-19 vaccine, and additional doses in priority groups and in the general population. Vaccination equity across all groups in the population should also be ensured so that no vulnerable group is left behind.
The anticipated impact of booster doses is expected to be the highest if priority groups, who account for the highest burden of COVID-19 in the population, are protected first and with high coverage. Reaching a very high coverage of booster doses in groups at high risk of severe COVID-19 should remain the public health priority before focusing on boosting the immunity of other groups at low risk of severe COVID-19.