West Nile fever in Europe in 2018 - human cases, updated 16 November
Between 9 and 15 November 2018, EU Member States reported two human West Nile virus (WNV) infections in France (1) and Romania (1). The most recent onset dates are from week 43 (22 to 28 October). EU neighbouring countries reported 23 cases in Israel (18) and Serbia (5).

All human cases were reported from areas that have been affected during previous transmission seasons.

This week no deaths were reported.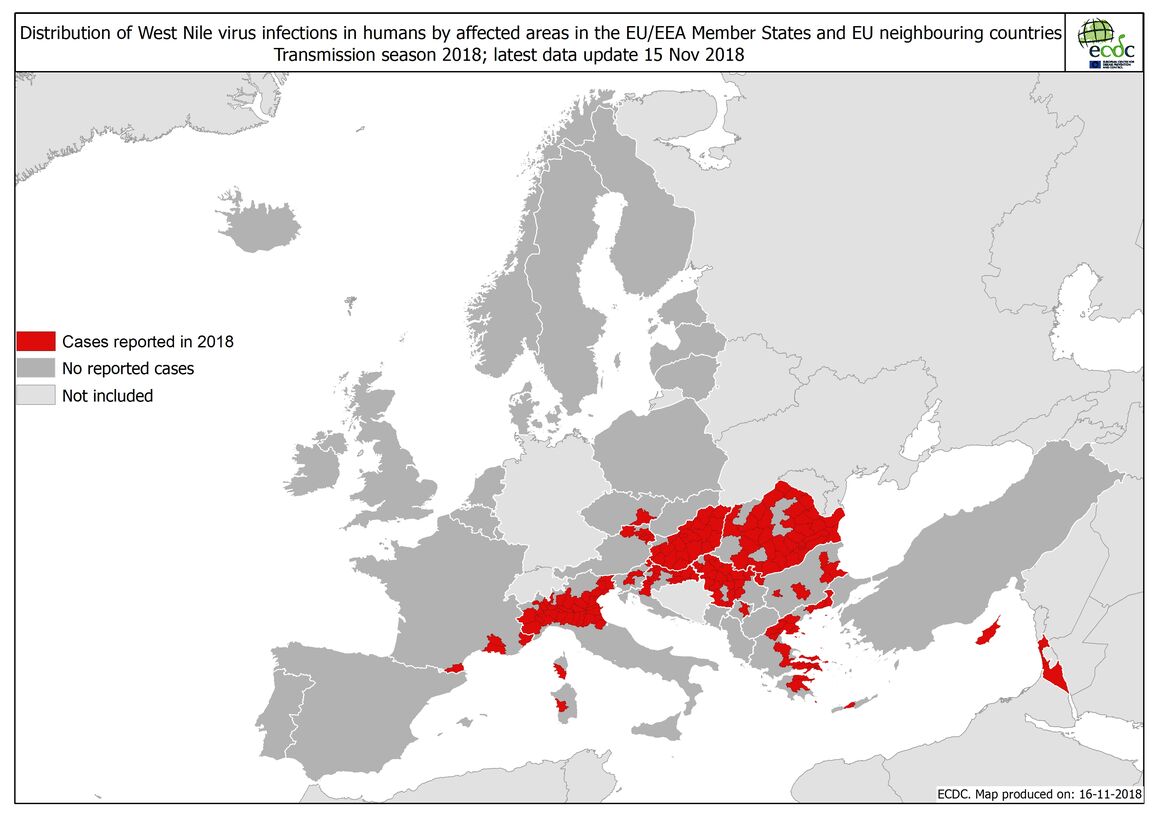 Download