West Nile fever in Europe in 2018 - human and equine cases; updated 23 November
Between 16 and 22 November 2018, EU Member States reported 8 human West Nile virus (WNV) infections, all reported by Italy. The most recent onset dates are from week 43 (22 to 28 October). No cases were reported by EU neighbouring countries. All human cases were reported from previously affected areas. This week 5 deaths were reported by Italy (3) and Greece (2).

In the same week, six outbreaks among equids were reported by Italy (4) and Spain (2).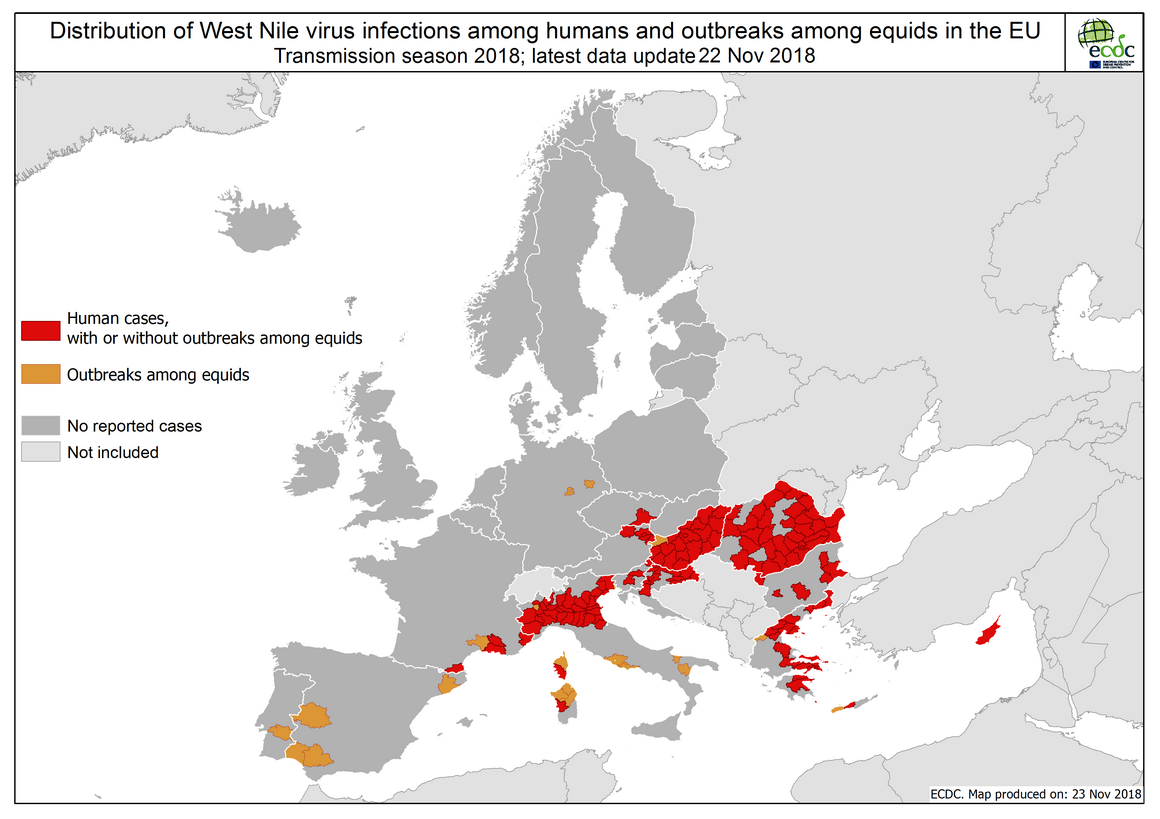 Download
The material herein is provided in a format for easy adaptation. See our Legal notice
Read more on the ECDC website