West Nile fever in Europe in 2018 - human and equine cases; updated 20 July
Between 13 and 19 July 2018, six cases of human West Nile fever were reported in the EU by Greece (3), Romania (2) and Hungary (1). In neighbouring EU countries, 18 cases were reported by Serbia.

All human cases were reported from regions that have been affected during previous transmission seasons.

This week, two outbreaks among equids were reported: one in Greece and another in Italy.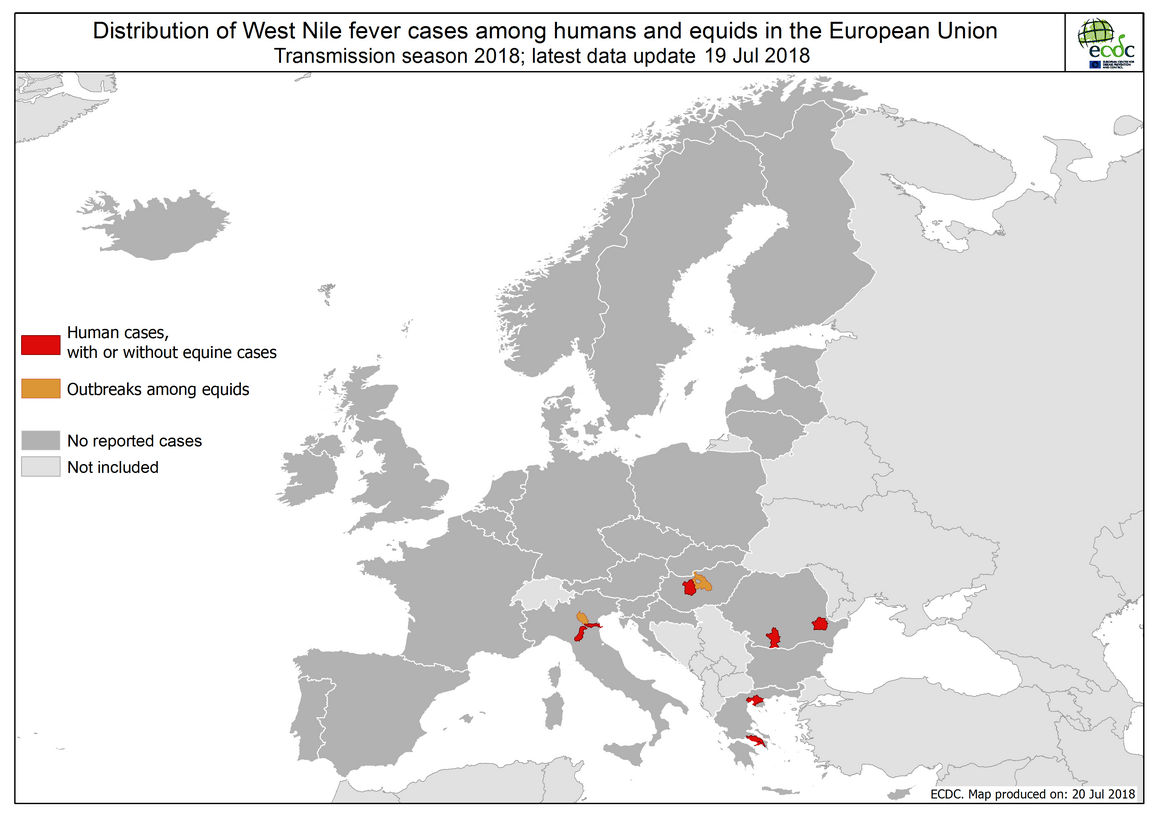 Download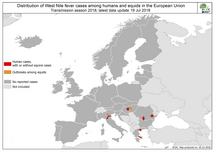 The material herein is provided in a format for easy adaptation. See our Legal notice