West Nile fever in Europe in 2017 and previous transmission seasons
This week (week 30) four probable human cases of West Nile fever have been reported in an already affected area in Greece. No new cases have been reported in the neighbouring countries.

One West Nile fever equidae case has been notified through the Animal Disease Notification System (ADNS) of the European Commission. The case occurred in the Province of Rovigo, North-East of Italy. More information about ADNS is available at: https://ec.europa.eu/food/animals/animal-diseases/not-system_en

Since the beginning of the 2017 transmission season and as of 27 July 2017, five human cases of West Nile fever (one confirmed and four probable) have been reported by Greece. In the neighbouring countries, one confirmed case and three probable cases have been reported; all of them were reported by Israel.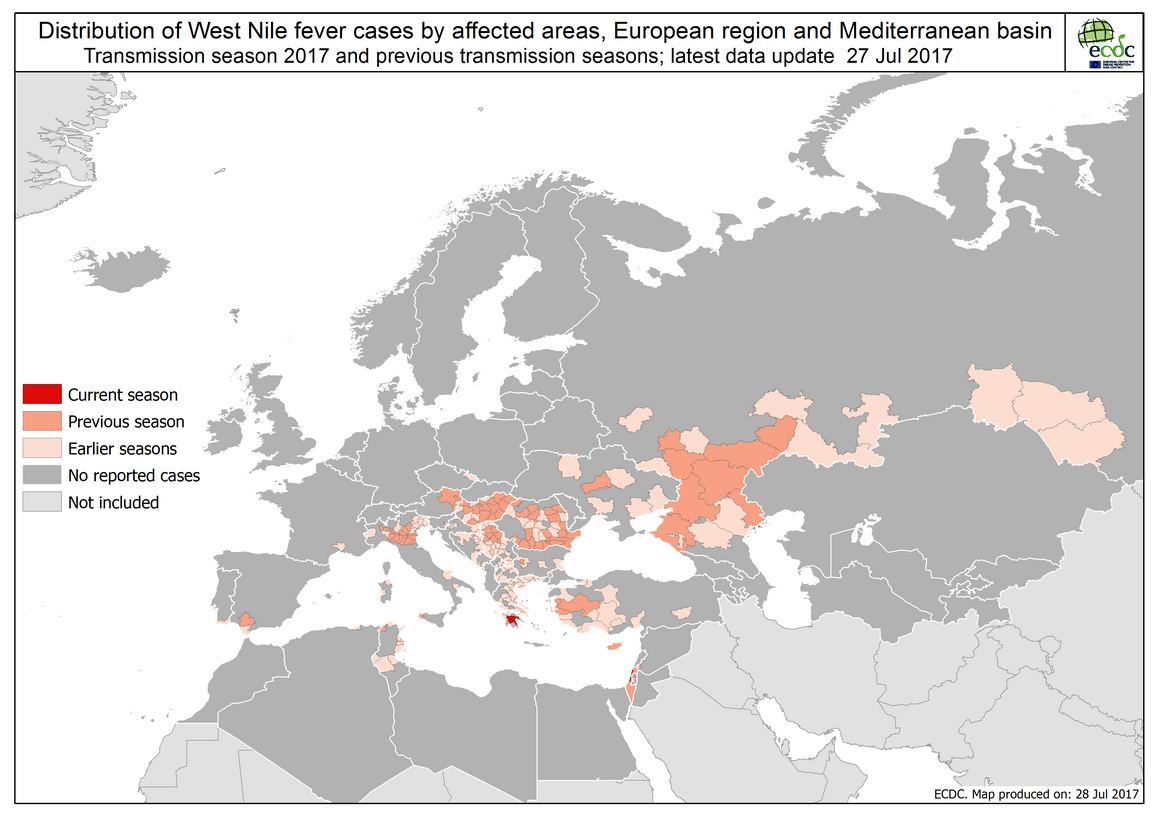 Download