Poster: COVID-19 - Plan your journey
These posters summarise the air travel experience for passengers following the outbreak of COVID-19, as defined in the EASA/ECDC operational guidelines.

Posters are available in two versions (blue background / white background) and you can choose from two different styles (portrait / landscape).
Download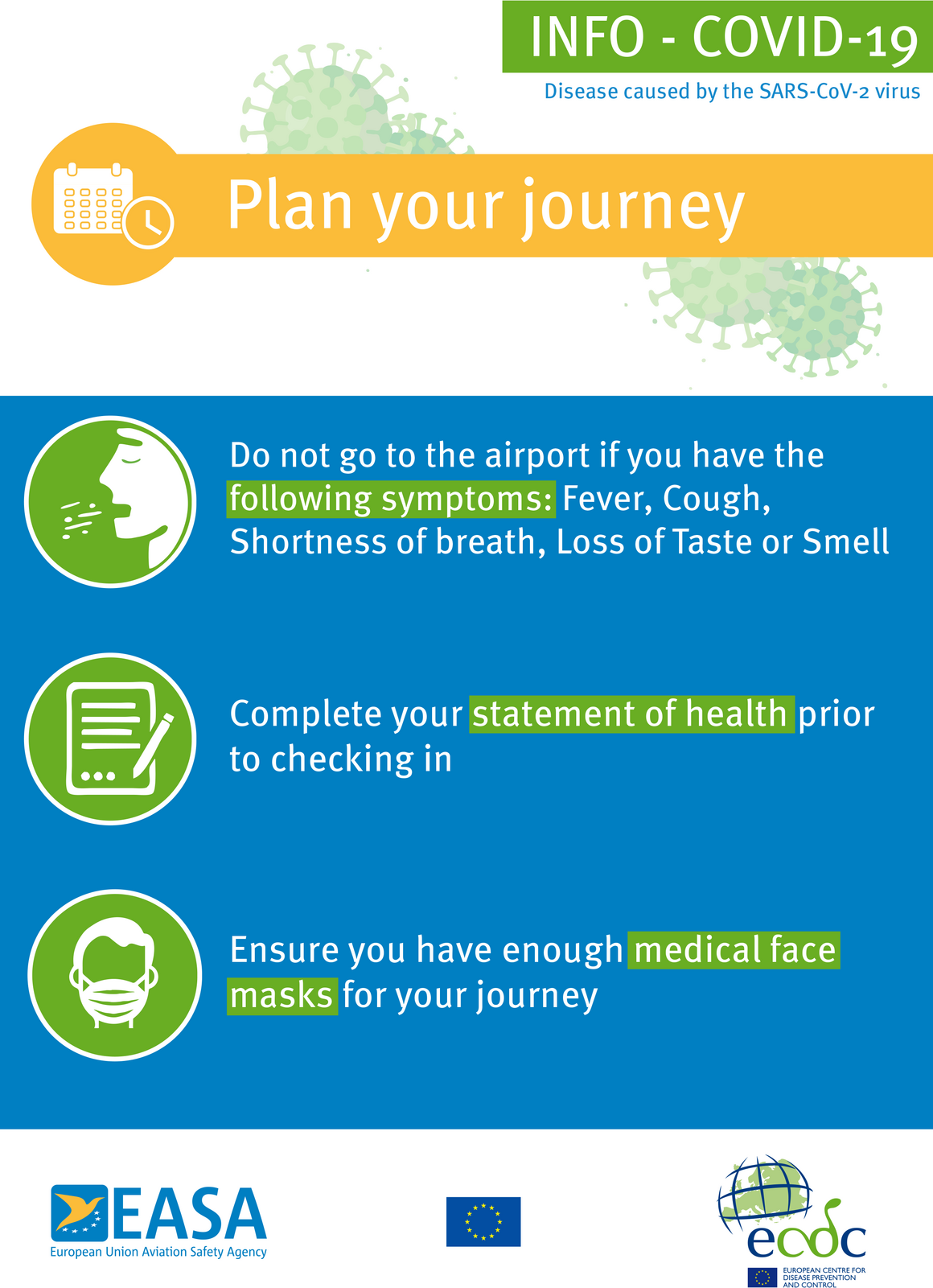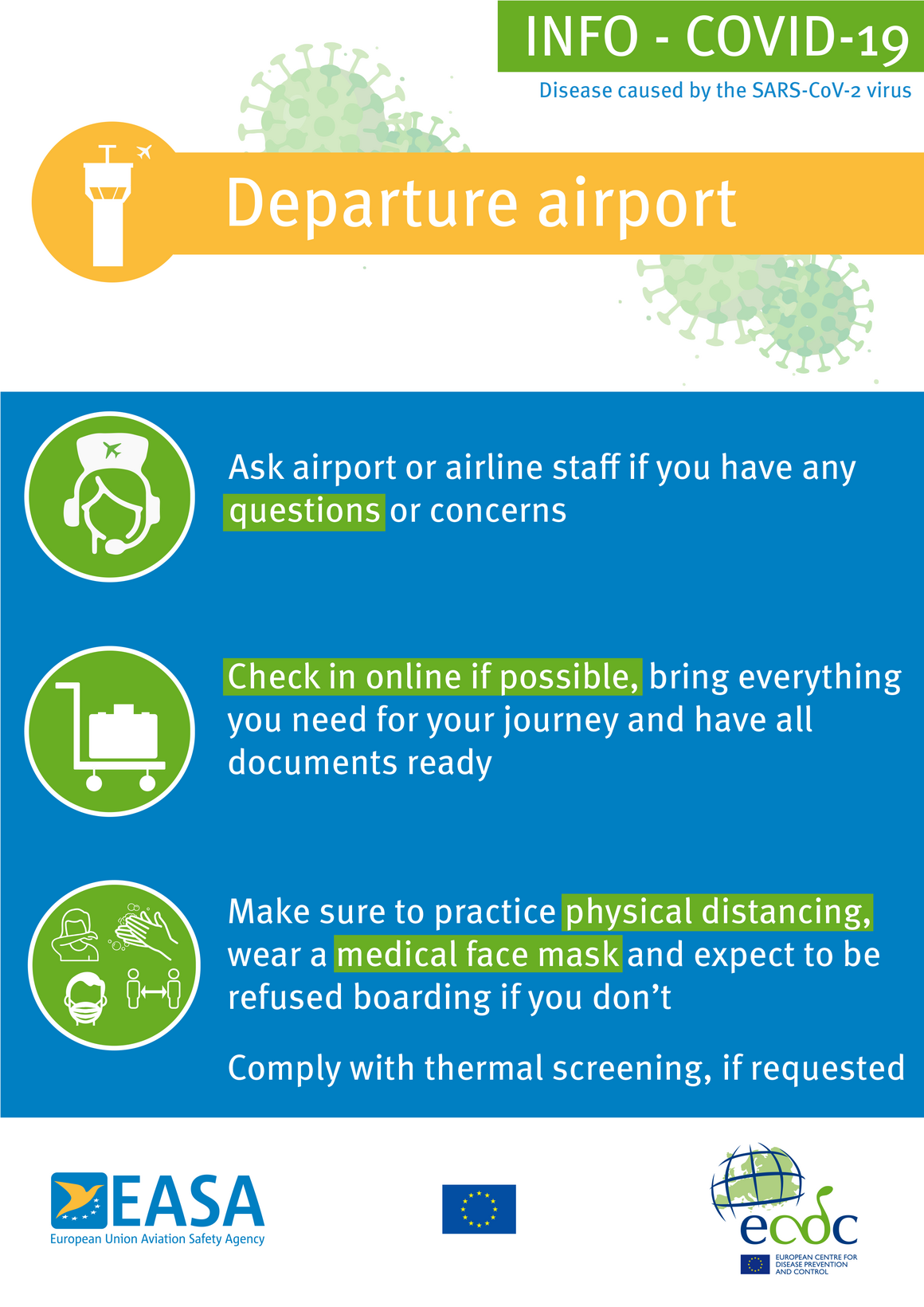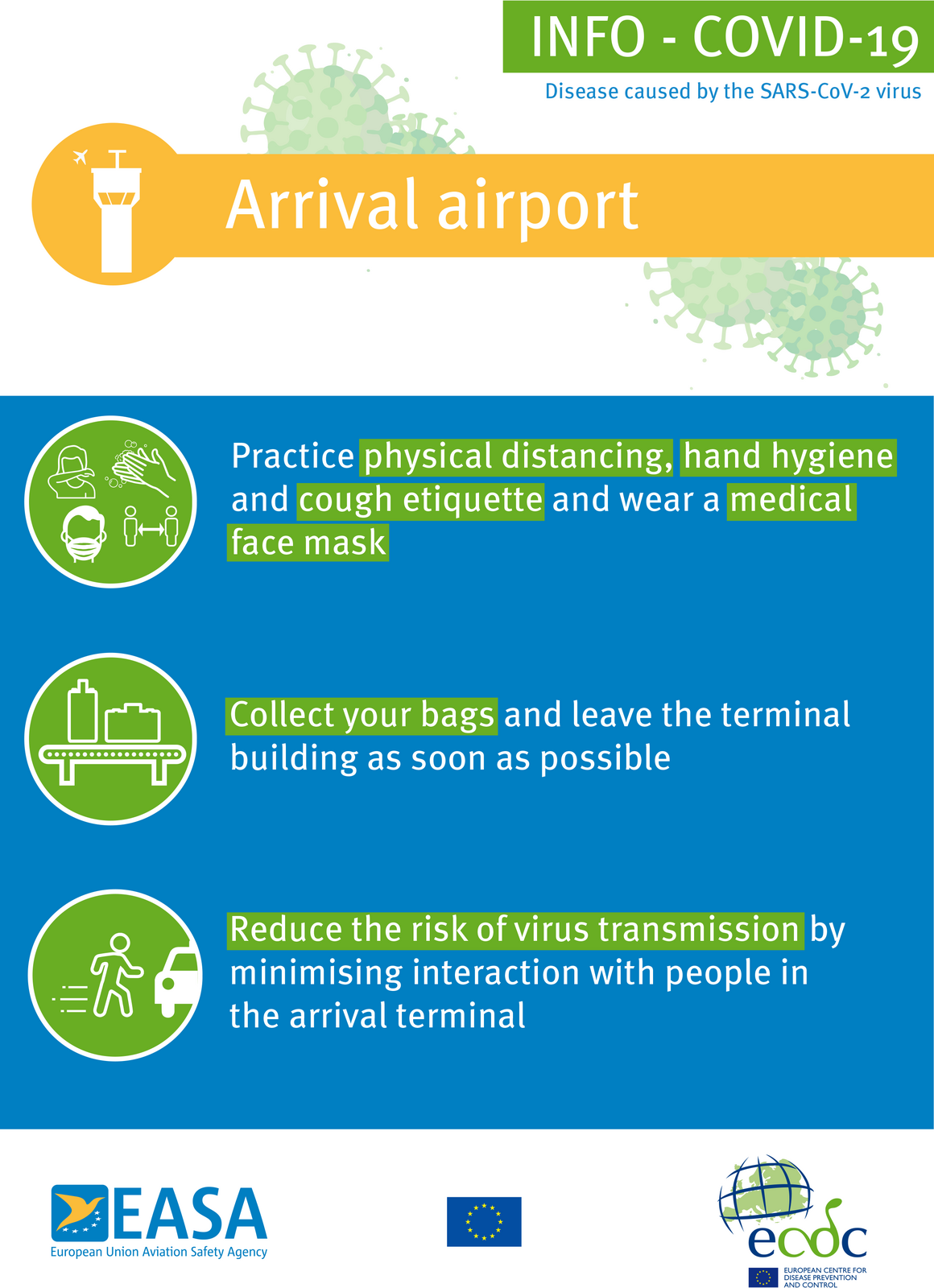 Read more
Publication
COVID-19 Aviation Health Safety Protocol: Guidance for the management of airline passengers in relation to the COVID-19 pandemic
The purpose of these guidelines is to serve as an aviation health safety protocol and to provide a source of best practice on how airport operators, aeroplane operators conducting commercial and non-commercial passenger transport operations (hereinafter aeroplane operators) and national aviation authorities can ensure the health and safety of passengers, as well as the staff and crew who serve them, by maintaining safe and secure operations whilst minimising the risk of virus transmission.