World AIDS Day 2019 - Taking a closer look: HIV in women in Europe
Around the globe, more women than men live with HIV. Does the same apply to Europe? We will take a closer look at trends and risk factors for HIV among women.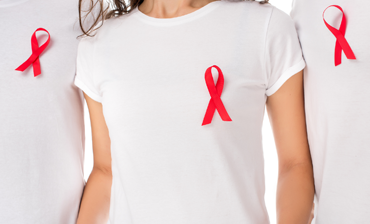 Overall, the HIV epidemic in the countries of the European Union and European Economic Area (EU/EEA) persists largely unchanged with annually around 30 000 newly reported diagnoses.
What role do women play in the on-going European HIV epidemic? What, if any, are the differences between the regions across Europe and how can we inform prevention and control efforts so they include gender-sensitive services?
New data 
Many women in Europe, particularly those over 40, are diagnosed at a late stage of HIV infection when their immune system is already starting to fail. They are three to four times more likely to be diagnosed late than younger women.
Marking World AIDS Day 2019,  ECDC and the WHO Regional Office for Europe released new data on HIV and AIDS which show that women accounted for one-third of the 141 000 new HIV diagnoses in the Region. This indicates that this population needs more attention in Europe's prevention and outreach efforts.