Travellers who recently received rabies post-exposure prophylaxis in Philippines advised to contact health services
The recommendation from ECDC follows reports of falsified rabies vaccines and anti-rabies serum circulating in the Philippines and is aimed at travellers who have received the vaccine or serum after possible exposure to rabies.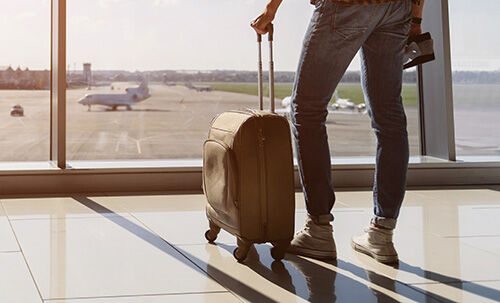 In July 2019, the Word Health Organization (WHO) and the Philippines Food and Drug Administration released an alert regarding 3 different falsified rabies vaccines (Verorab, Speeda and Rabipur) and one falsified anti-rabies serum (Equirab) circulating in the Philippines. It is linked to a previous alert issued on 30 January 2019 regarding falsified Verorab rabies vaccine circulating in the Philippines. 
WHO received confirmation that the falsified rabies vaccines and anti-rabies serum were available at patient level in the Philippines. Investigations and laboratory analyses are ongoing to determine their contents and better assess the risk to public health. So far, no adverse reactions attributed to these batches have been reported to WHO. In addition, there is an ongoing rabies vaccine shortage in the Philippines. 
The notification provides information on how to distinguish the real vaccine from the fake versions. Consumers, distributors, and retailers are reminded to purchase drug products only from establishments licensed by the relevant regulatory agency. 
It is currently not known whether any EU/EEA citizens have been administered falsified rabies vaccines or anti-rabies serum in the Philippines. Travellers and tourists returning from the Philippines, and who have recently received rabies post-exposure prophylaxis, should seek advice from a health care professional. Any possible adverse event should be reported to the national medicines regulatory authorities. 
Public health authorities may consider recommending revaccination of travellers and tourists returning from the Philippines who have received post-exposure prophylaxis, when unsure whether the products used come from authentic and reliable sources. In case of delay of a vaccine dose, WHO recommends that the post-exposure prophylaxis is resumed.
Rabies can be found in dogs, bats, and other mammals in the Philippines. The risk for EU/EEA travellers is very low if basic preventive measures are followed, such as avoiding contact with wild and domestic animals, including pets. Travellers or professionals with activities in remote areas who might have a higher risk of getting bitten by animals, should be provided with an individual assessment by a healthcare provider. People who have been bitten or scratched by a dog, cat, bat or other mammal are advised to seek medical help immediately.