Towards an Ebola-free N'Zerekore
A postcard from the field by Cristina Valencia, EPIET fellow, cohort 2015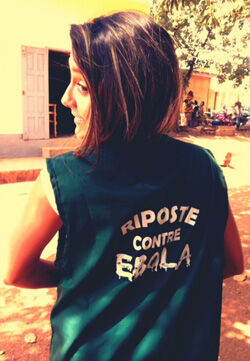 Cristina Valencia, EPIET fellow from cohort 2015 joined the ECDC deployment to fight Ebola virus disease outbreak in Guinea. She sent these notes from the field to share her experience while deployed in N'Zérékoré, the second largest city in Guinea (population: 300,000) that has been affected by the Ebola virus disease epidemic. As of early February 2015, the total case count stood at 203 since the start of the outbreak in August 2014. Local and international organizations work in the field to bring the situation under control.
It's 5 a.m. as I wake up to the gentle call to the Salat al-Fajr morning prayer coming from the speakers in the nearby mosque. This marks the beginning of a long day for the ECDC team here in N'Zérékoré, Guinea.
As an EPIET fellow, my days are predominantly filled with monitoring and analysing the surveillance database. With a lot of the source data missing, it has taken some effort to make this database operational. In parallel, we get to work closely with Guinean doctors who are deployed to the different districts that have sent case alerts. There is strength and determination in their eyes. They are true warriors in the fight against Ebola.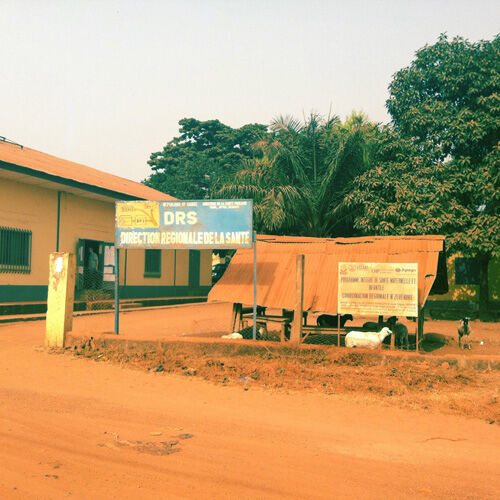 As the outside temperatures start to rise, so does the heat inside our office. Sweat falls off our foreheads and soaks our clothes. I begin my epidemiological analysis of both the case and contact databases. Date of admission, date of alert, epidemiological classification, status of contact, status of case… there are many variables. I need to reflect back to the EPIET outbreak module to help me understand the use of some variables as well as the type of analysis that could be conducted. The District Prefectoral de la Santé established and maintained a surveillance database. ECDC and EPIET assist the local staff who struggles to keep it clean and up to date in order to improve the quality of the epidemiological analysis.
The afternoon is dedicated to the Ebola chain of transmission. We mapped out the dispersion patterns of the disease throughout the region, starting with the source case. These maps allow local healthcare authorities to visualize the movement of the disease within the population.
As we slowly unwind, occasional power cuts mark the end of what seemed to be a never-ending working day.
There is little conversation on our way home as the team is tired and strained. We manage to have some energy left to share a good dinner. The sun starts to set and the call for the Salat al-Maghhrib evening prayer resonates in the speaker. Another day has finished.
Despite the progress, the fight to end this epidemic is far from over.