The first Heads of EU Agencies network meeting under ECDC Chairmanship
On 10 October, the Heads of EU Agencies meet in Brussels for the first time under ECDC chairmanship, to discuss matters of common interest to all agencies. The chairmanship of the Network of EU Agencies (EUAN) officially passed from Frontex to ECDC on 1 September 2018, and a hand-over meeting with representatives from FRONTEX and EFSA took place on 13 September 2018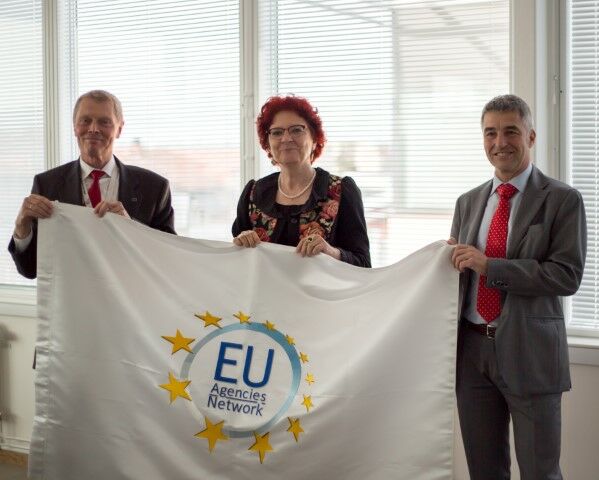 In this regular meeting of the Heads of Agencies, a wide range of issues will be covered, including resource management and results of Agencies' audit in 2017, while focusing on the four priorities of the network:
Shared services and capabilities
Mutual value creation with EU Institutions
Outward communication
Internal governance
The European Union Agencies are an integral part of the EU institutional system. The Heads of Agencies have established a network to provide a forum for coordination, information exchange and agreement of common positions on issues of common interest. The network strengthens the voice of the EU Agencies and promotes good governance.
ECDC will chair the Agencies network until February 2020. The flag representing the Agencies network is now located in ECDC's Boardroom.
Read more on the EUAN website: