Evidence-based decision making: After-action review on long-term care facilities in Georgia
On 7 – 9 September 2022, ECDC organised with the Ministry of Health and the Georgian National Center for Disease Control and Public Health a consultative meeting with Georgian public health representatives and stakeholders. This provided an opportunity for discussion and dialogue on the role of evidence-based decision-making (EBDM) regarding technical advice for long-term care facilities (LTCF) during the Omicron phase of the COVID-19 pandemic in Georgia.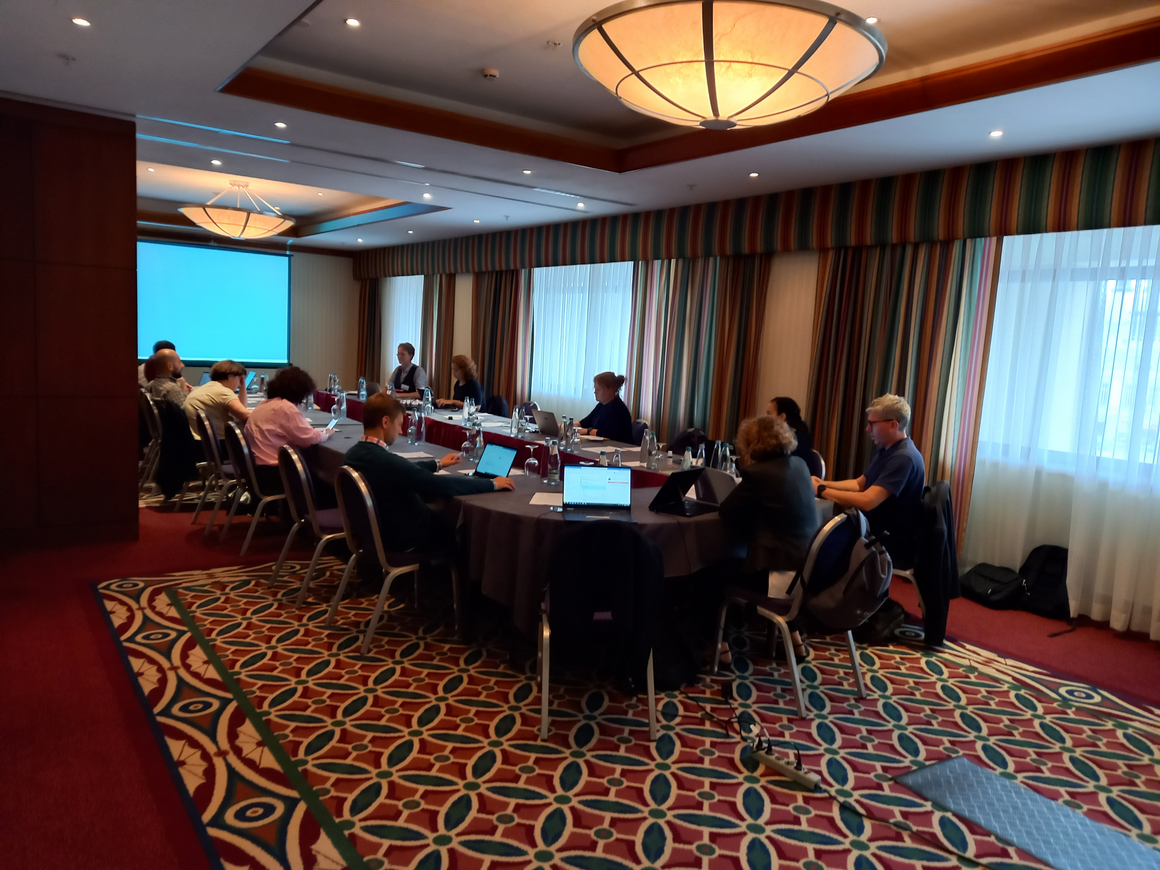 Around 20 health experts took part in the meeting hosted in the capital Tbilisi, to reflect on the lessons to be learnt from evidence-based decision-making processes surrounding the management of long-term care facilities during the COVID-19 pandemic.
The following questions were discussed:
What happened (chronology of events leading up to the decision)?
Why decisions were taken and what were their impacts?
What can be learnt?
What should be maintained or changed?
How can changes be implemented?
The response to the COVID-19 pandemic provides a valuable opportunity to assess how public health experts utilised and communicated evidence during times of uncertainty and high complexity.  The After-Action Review methodology used is a process-driven learning exercise and may be helpful for optimising decision-making processes between Georgian stakeholders for other types of public health emergencies
The event was organised within the framework of the EU Initiative on Health Security implemented by ECDC and funded by DG NEAR. The main goals of the initiative are to raise the level of preparedness and the capacity of response to Public Health Emergencies and to enhance regional cooperation with the European Union enlargement and the European Neighbourhood countries.
Background
ECDC has developed guidance for conducting a wide range of After-Action Reviews in relation to the COVID-19 pandemic.  The projects on AARs focused on evidence-based decision-making are being carried out by contractors led by the Amsterdam Institute for Global Health & Development (AIGHD). The projects involve AARs focused on decision-making in relation to both long-term care facilities and school closures across numerous European countries.