European laboratories move forward towards stronger epidemic readiness for infectious disease threats.
The latest EULabCap data on assessing the public health laboratory capacities among 30 EU and EEA countries in 2016 reveal continuous improvement in reducing inequalities, with ten more countries reaching fair to high capability levels over the 4 years of monitoring.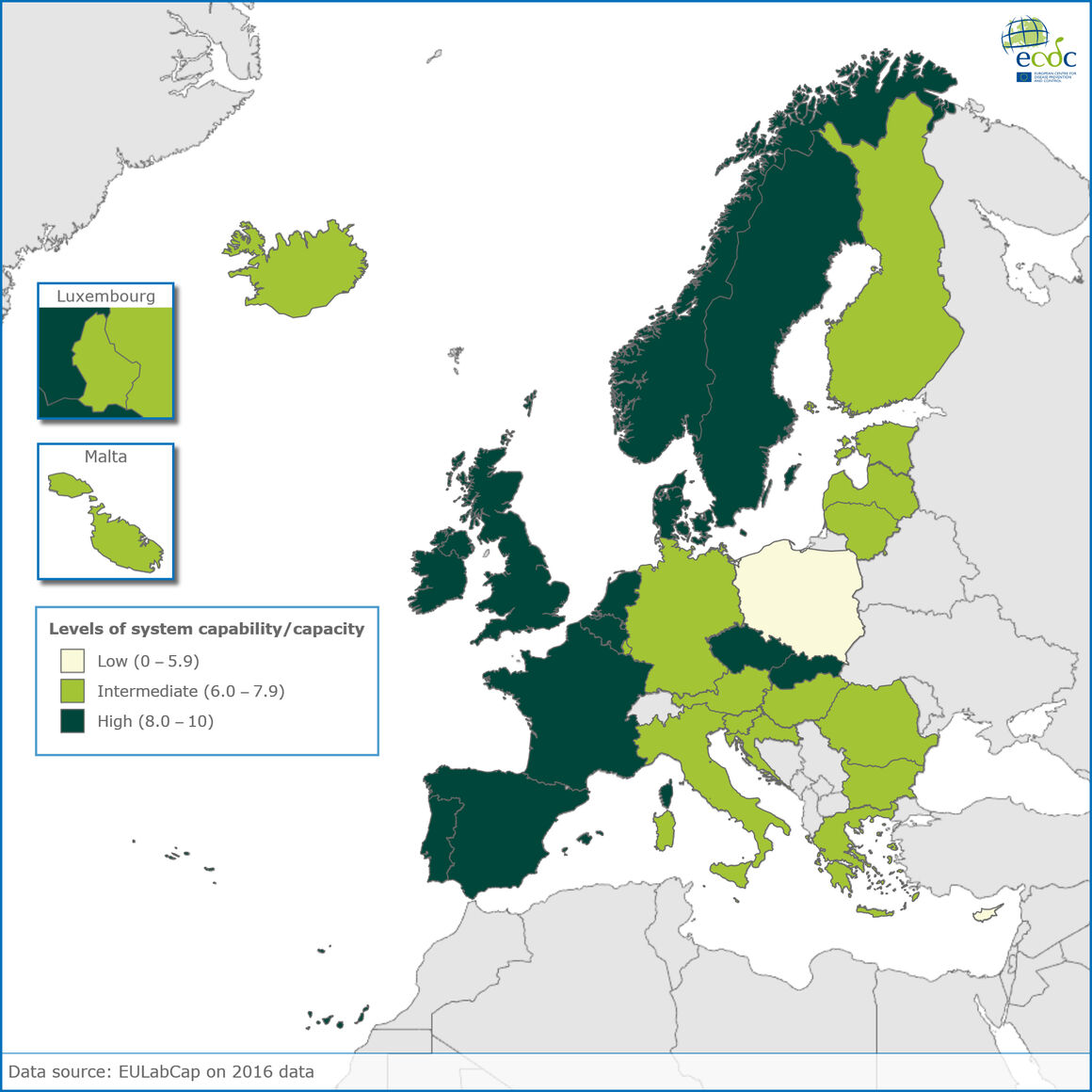 Data released today show that in 2016, areas of improved service capabilities across Europe included more robust infection diagnosis and antimicrobial susceptibility testing and wider contribution of reference laboratories to detect and respond to emerging and epidemic diseases and multidrug resistance threats.
While there have been significant improvements overall, there is still work to be done on diagnostic testing utilisation which has not improved since the start of EULabCap survey. Another target which is not moving forward is EU wide capacity for molecular typing for surveillance. However a recent report, showing the rapid expansion of European National Capacities for whole genome sequencing based typing, suggest that this limitation may soon be addressed by the 'rapid transformation from molecular to genomic epidemiology'
The EU LabCap system
EULabCap (EU Laboratory Capability Monitoring System) is a tool for assessing and monitoring the laboratory capacities and capabilities in 30 EU/EEA countries to underpin public health surveillance and assessment of risk posed by infectious disease. Furthermore, it gives an indication on the progression towards agreed upon practice standards and public health targets. This assessment aims at helping policy makers identify possible areas for action and evaluate the impact of capacity strengthening activities and health system reforms.