European Health Forum Gastein 2022
The European Health Forum Gastein took place between 26 and 29 September as a hybrid event.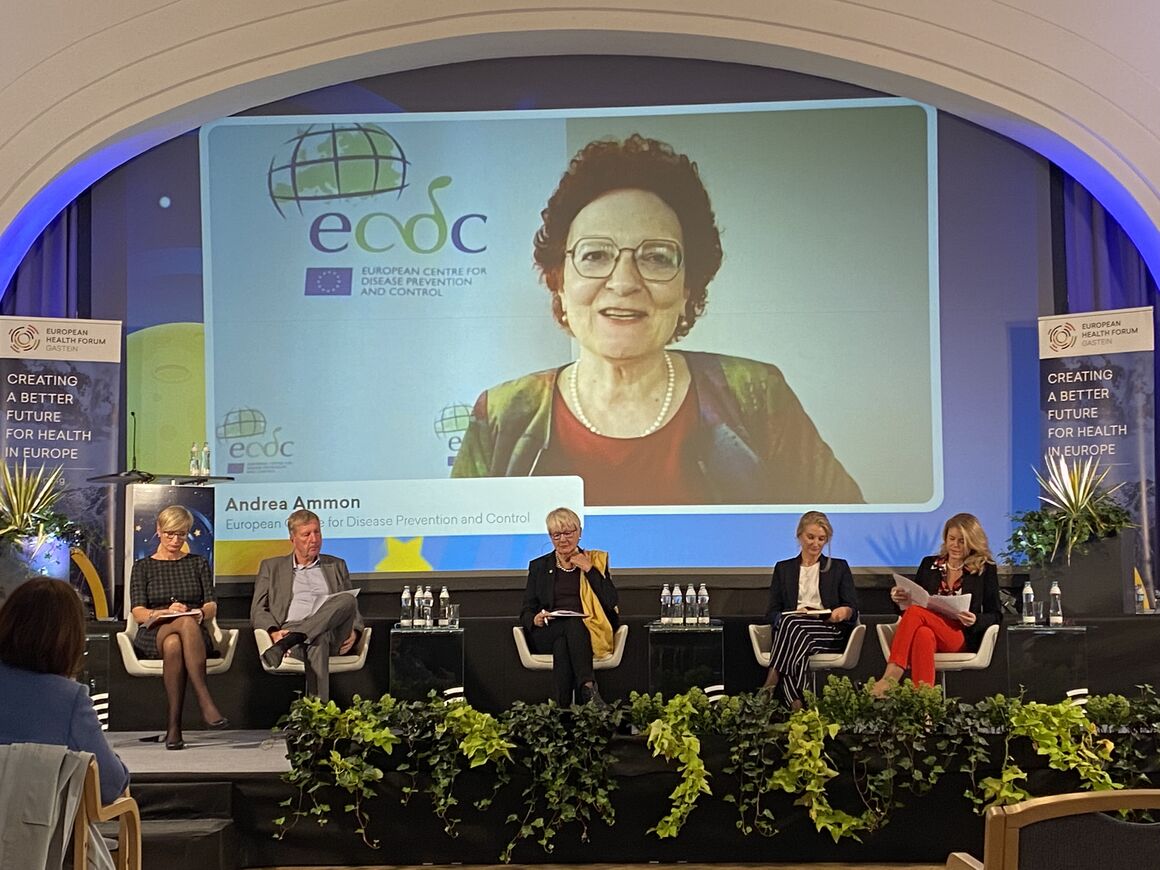 The ECDC Director, Andrea Ammon, was one of the panellists in the closing plenary. Additionally, ECDC had its own session on ethical considerations during health emergencies. ECDC's session 'Controlling a pandemic by controlling people? - ethical dilemmas during health emergencies' took place on Wednesday 28 September at 15:00-16:30. In this 90-minute session, speakers and participants reflected on some of the ethical dilemmas that international organisations, national public health authorities, NGOs and policy makers encountered during the COVID-19 pandemic and explored together what lessons can be learnt for future health emergencies.
In the first part, participants looked at to what extent ethical aspects should be part of preparedness planning for a public health crisis, and what sources and processes were in place to inform the decisions that were taken on public health measures. In the second part, they explored how public health ethicists, health experts, civil society and policymakers can work together in a more holistic way to build trust and better integrate ethics into the decision-making process on public health measures.