West Nile virus in Europe in 2020 - human cases, updated 13 August 2020
Between 7 and 13 August 2020, Greece reported 18 additional human cases of WNV infection and Italy reported its first two cases. Greece also reported five additional deaths.

Since the beginning of the 2020 transmission season and as of 13 August 2020, EU Member States have reported 32 human cases of WNV infection through The European Surveillance System (TESSy): Greece (28 cases, including six deaths), Italy (two cases) and Romania (two cases). All cases were reported from areas that have been affected during previous transmission seasons. No cases have been reported from EU neighbouring countries.

In addition, the public health authorities of Andalucia, Spain, announced the occurrence of an outbreak of WNV infections with 12 laboratory confirmed cases in the province of Seville. Additional patients with meningoencephalitis are currently being tested. Those cases were not yet reported through TESSy and are therefore not represented on the maps.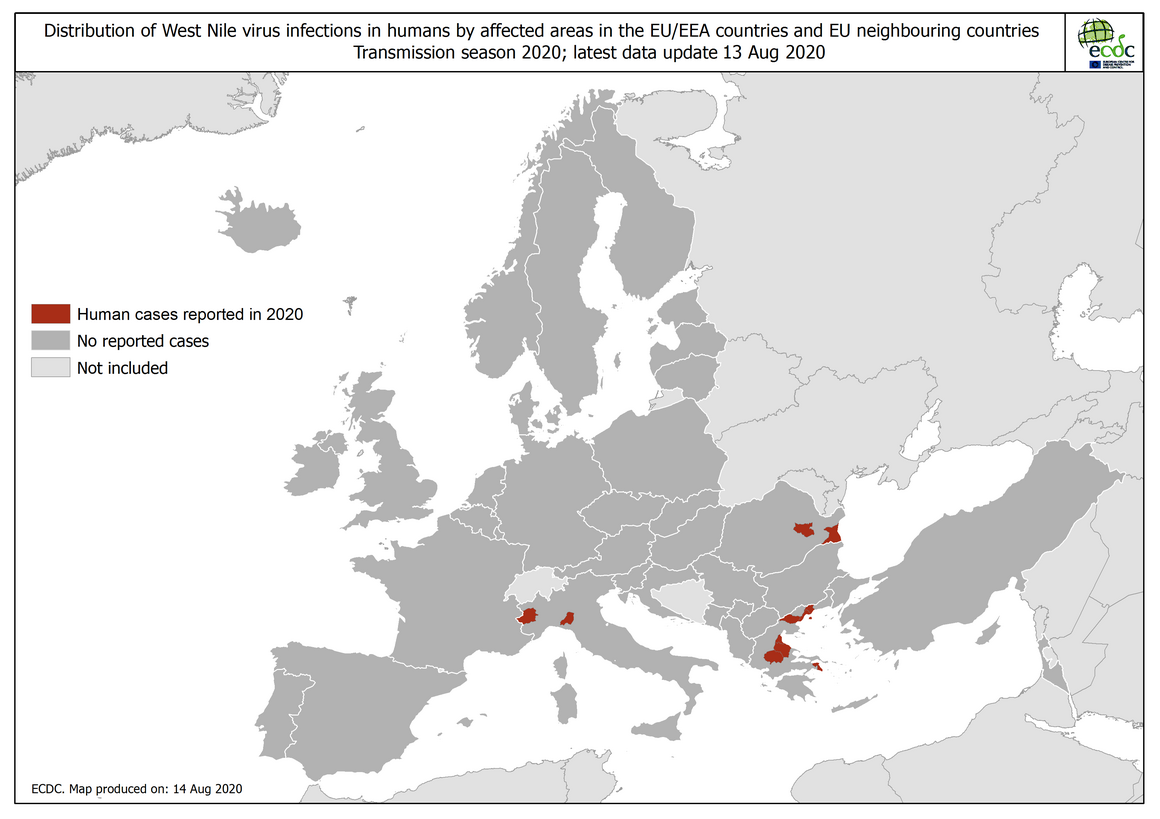 Download