West Nile virus in Europe in 2020 - human cases compared to previous seasons, updated 3 July 2020
Between 26 June and 2 July 2020, no cases were reported from EU Member States or EU neighbouring countries.
This week, no deaths have been reported.

Since the beginning of the 2020 transmission season and as of 2 July 2020, EU Member States have reported one human case in Romania. No cases have been reported from EU neighbouring countries.

So far, no deaths have been reported.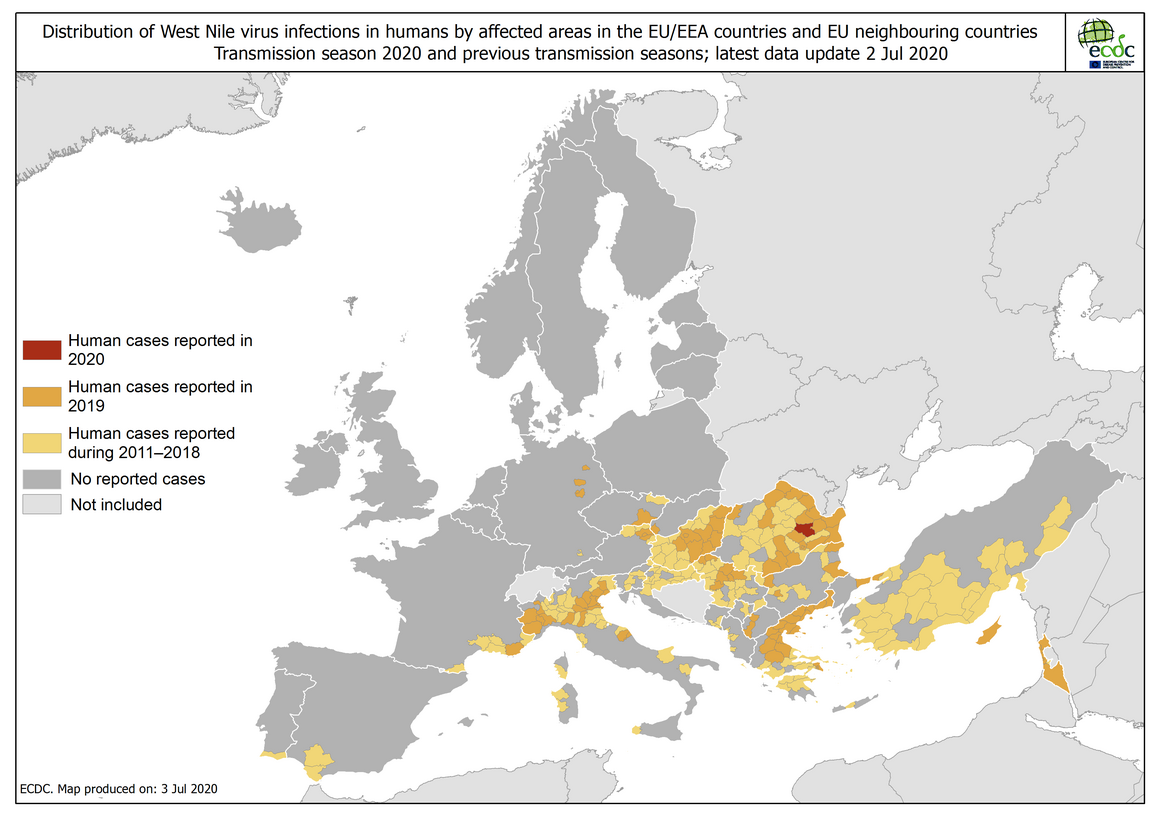 Download