ECDC plans e-health proof-of-concept studies from 2020
ECDC is planning to perform a number of e-health proof-of-concept (POC) studies from 2020 for a total of 4 years. These studies will test the feasibility of extracting selected data from a sample of electronic health records (EHR) and/or of laboratory information management systems (LIMS) in Member States for surveillance purposes.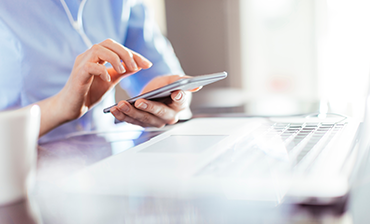 The studies will focus on two surveillance areas: antimicrobial resistance with a focus on detecting pan-drug-resistant pathogens and risk factors for severe influenza, pertussis and invasive pneumococcal disease.
During the studies, parallel studies will collect and categorise all identified limitations and obstacles. Furthermore, emphasis will be given to the validation of study results.
The results of the POC studies and evaluation studies will contribute to formulating a set of recommendations for European and national authorities involved in:
defining EHR and LIMS software requirements,
regulating data sharing for surveillance in compliance with the General Data Protection Regulation
implementing national and international data standards,
implementing data models and data exchange formats and processes, and
establishing new automated surveillance systems.
ECDC will support these activities through an open call for tender to be launched in 2020. ECDC aims to conclude a contract with one co-ordinating entity. This co-ordinator will work with pre-selected countries that ECDC invited to participate in the POC.
Participating countries, or sites within the participating countries, will receive budget for carrying out POCs through subcontracting via the co-ordinator. ECDC chose this approach to ensure that potential tenderers do not compete based on the countries they recruit but only on the quality and financial aspects of their tender.
ECDC aims at including 10-15 countries. Information on the selected countries/sites will be provided in the upcoming call for tender. The publication of the call for tender is preliminary planned for the first quarter of 2020.