Ebola outbreak in the Democratic Republic of the Congo - ongoing
Ongoing Ebola virus disease outbreak, North Kivu and Ituri Provinces, Democratic Republic of the Congo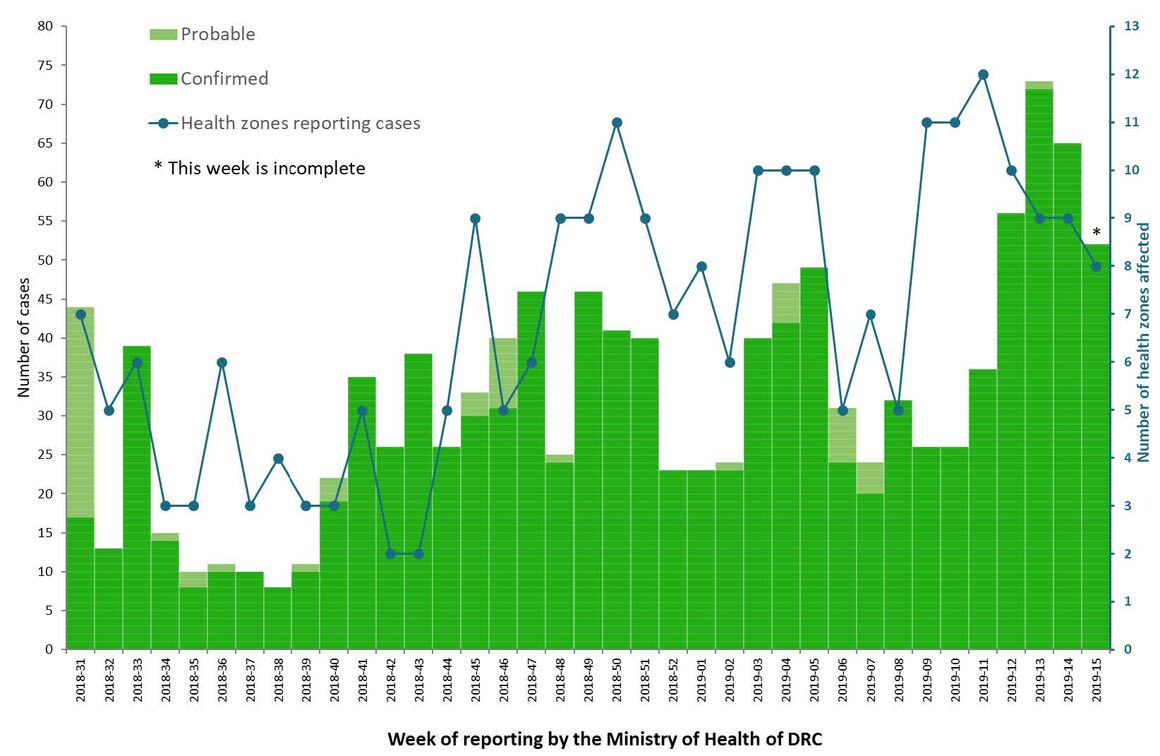 On 1 August 2018, the Ministry of Health of the Democratic Republic of the Congo (DRC) declared the 10th outbreak of Ebola virus disease in the country, affecting North Kivu and Ituri Provinces in the northeast. This is the largest-ever outbreak reported in the country and the world's second largest in history.
The security situation, prolonged humanitarian crisis and resistance among the population are the major challenges to the implementation of outbreak control measures.
Infections and deaths among healthcare workers constitute an increased risk of amplification of nosocomial transmission.
The outbreak is ongoing in areas with an important cross-border population flow with Rwanda, South Sudan and Uganda.
The number of cases and affected areas is increasing and it is unlikely that the outbreak will be controlled in the near future
The risk of spread to the EU via infected travellers is currently very low. However, it can only be eliminated by stopping transmission at local level.
Latest ECDC risk assessment and epidemiological update
Last updated: 17 April 2019
1273 cases and 821 deaths
since the beginning of the outbreak
89
health workers infected
Very low risk of spread to the EU
only eliminated by stopping transmission at local level